Sugar Plant Machinery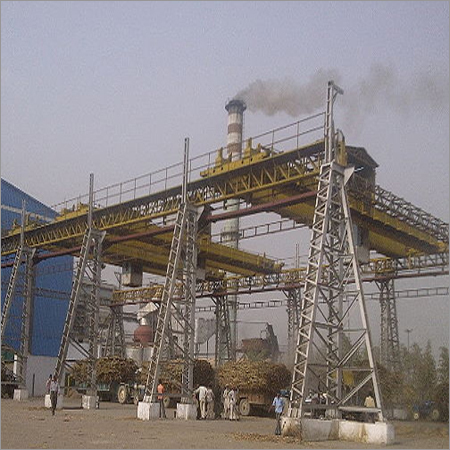 Sugar Plant Machinery
Price And Quantity
250000.00 - 1000000.00 USD ($)
Product Description
We are exporter and manufacturer of Sugar Plants mainly in countries Philippines, United States, Tanzania, Australia, Egypt, Argentina, Bolivia, Thailand, Ethiopia, Indonesia, Libya, Kenya, United Kingdom, Zambia etc. We are exporting Sugar Plants to fulfill our buyers requirement on regular basis.

Capitalizing on our extensive industry experience of more than 4 decades, we, ASHOKA MACHINE TOOLS CORPORATION, an ISO 9001 certified organization, are successfully meeting the requirements of our clients by manufacturing and exporting a wide assortment of Sugar Plants. Crushing of sugarcane to extract sugarcane juice, in order to make sugar and other similar products takes place in such plants. These are designed and fabricated under the stringent supervision of deft engineers from certified quality base materials and state-of-the-art technologies.
To meet the varied requirements of our clients, we offer these Sugar Plants in varied technical specifications and at highly moderate costs along with premium grade packaging. Before dispatch, the entire product range is checked for quality on varied parameters in order to ensure hassle free performance at the clients' end. Apart from advanced products, we can also provide our esteemed clients reliable designing, erection and commissioning services of such plants.


Relying on the technical expertise and profound knowledge, we offer these Sugar Plants at highly competitive prices. Highly acclaimed in the market, these plants require low maintenance and are highly power efficient. Designed using best grade materials and high end technology, these are set up for the production of finest quality sugar by crushing of sugarcane and extracting its juice. Due to their noiseless and smooth operation, our plants extensively find application in the sugar industry.


Advantages:
Designed as per the ISO 9001 and other quality standards
Developed from high grade raw materials and components
Fabricated in different capacities as per clients' demands
Known for user-friendly design
Can be operated with ease by semi-skilled labors
Technologically advanced and easy to install
Appreciated for optimum and consistent performance
Known for easy operation, smooth handling and maintenance
Noiseless and vibration free operation consistently
resistance to wear, rust corrosion and tough working conditions
Reckoned for low power consumption, high productivity and long operational life

Sugar Plants:
Sugarcane and sugar beet are used for sugar production. The procedure of sugar extraction from each of the base materials differs substantially. But, the juice is extracted from the sugar cane or beet in both the cases, and impurities are removed. The centrifuging process or crystallization remains same for both the base materials. Also, an appropriate process of clarification to suit the quality of raw material is adopted, such as double supplication / double carbonation / defecation.


Having complete know-how of the sugar industry, Ashoka has acquired a niche to cater all the processes and has well-matched process as well as capacity for many mills / plants, which have been effectively planned, designed and erected by it.

Project Supply:
We at Ashoka provide one-stop-solution for modern as well as effective sugar plants, right from the idea to commissioning. First, we collect the detailed requirements from a prospect client for the project in terms of equipment selection, capacity and other required inputs. Subsequently, our specialists and experienced consultants work upon the gathered requirements. Followed by the detailed project report (DPR), pre-feasibility report (PFR) is generated to shape the project. Proper project and contract programming is prepared by using modern tools like computer aided software. Also, we undertake every project in a time-bound plan of action, which is thoroughly monitored by our project management team.


Project Engineering:
The complete project engineering is rendered through technical documents and effective design generating software such as Proengineer, AutoCAD and solid works. The engineering offered by Ashoka covers key plans, plant & site layouts, detailed equipment specifications, equipment & sectional general arrangements, data sheets, steam & power balances and electrification & piping. Also, it includes absolute civil designs & drawings for the civil works at site.


The company attempts sugar projects from little to medium scale capacities as specified underneath:
| | |
| --- | --- |
| Open pan boiling sugar plants | From 100TCD to 500TCD |
| Vacuum & pressure boiler boiling plants | From 300TCD to 1500TCD |
| Sugar refinery | From 10TCD to 500TCD |
| Turbine based power houses (power cogeneration) | From 300TCD to 1500TCD |
Types of Sugar Plant Equipment:

The multiple range of supply includes a variety of machinery such as below:


| | | |
| --- | --- | --- |
| Complete Sugar Plants | Juice and Molasses Storage Tanks | Vacuum pans |
| Cane Unloading | Molasses Storage Tanks | Evaporators |
| Cane Cutters | Sugarcane Milling Tandems | Juice Heaters |
| Bagasse Handling and Transfer | Sugar Centrifugals | Filter Presses |
| Carbonation Equipment | Supplication Equipment | Crystallizers |
| Sugar Dryers | Sugar Graders | |
Sugar Machinery
We at Ashoka also undertake the expansion of capacity / modernization of existing plants. Also we supply sugar machinery and spares to numerous plants all over the nation. Our range covers:


Complete Sugar Plants
Sugarcane Milling Tandems
Cane Cutters, Cane Unloading, Bagasse Handling and Transfer
Juice and Molasses Storage Tanks
Sugar Centrifugals
Vacuum Pans, Juice Heaters and Evaporators
Filter Presses
Supplication Equipment and Carbonation
Sugar Dryers, Crystallizers, Sugar Graders


In addition to all these aforementioned products we offer co-generation plants such as steam generating turbines, special purpose industrial boilers, water treatment plants etc. in different designs and capacities.

List Of Machines:
Vertical Turning & Boring Machines
Gear Hobbing Machines
Horizontal Boring Machines
Gear Grinding Machines
Plate Bending Machines
Miscellaneous Machines
Testing Machines
Welding & Cutting Equipment
Prominent Features Of Key Machinery
Advanced system and safety interlock of boiler instrumentation
Control for safe monitoring and operation, ensuring high efficiency
Top supported units for free expansion at the bottom
PLC, SCADA etc. Microprocessor based control systems
Reliable fuel feeding, distributing system and controlling
High steam quality
Multi-fuel application
Membrane wall construction furnace
Easy access of parts
Excellent controls for maintaining constant superheat temperature
Technical Details