Spur Gears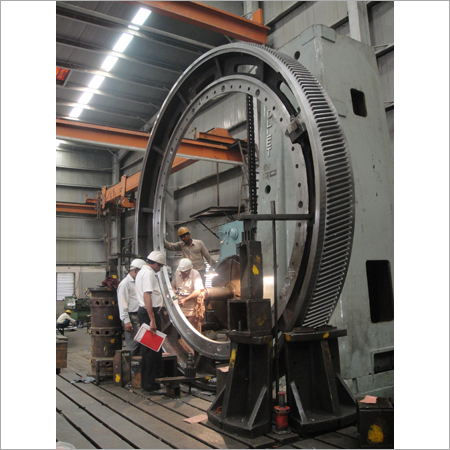 Spur Gears
Product Description
We are exporter and manufacturer of Spur Gears mainly in countries Philippines, United States, Tanzania, Australia, Egypt, Argentina, Bolivia, Thailand, Ethiopia, Indonesia, Libya, Kenya, United Kingdom, Zambia etc. We are exporting this product to fulfill our buyers requirement on regular basis.
Contact or email for best Spur Gears at best rate.
Being a pioneer in the current industry, we are engaged in manufacturing, exporting and providing service for Spur Gears. Considered as a common type of gears, these are appreciated as a gearwheel that comprises of teeth projection, paralleled to the wheel's axis. Our provided assortment is enclosed around a central axle and comprises of one or more screwed thread performing as their teeth. Hence, our products are well praised among our valued patrons due to their unmatched attributes and producing excellent transmission where rotational speed is required.
Features:
Finished surface
Rust proof design

Minimizes vibration



Advantages of Spur Gears
High power transmission efficiency.
Simple and also easy to design
Power transmission efficiency in case of spur gear driving system will be quite good
Constant velocity ratio
Spur gears are quite more efficient as compared to helical gear
Spur gears are highly reliable

Transmit large amount of power (of the order of 50,000 kW)



Applications of Spur Gear
Power plants
Washing Machines
Automobile gear boxes
Metal cutting machines
Steel mills
Marine engines
Rack and pinion mechanisms
Mechanical clocks and watches
Fuel pumps
Gear motors and gear pumps
Material handling equipments
Rolling mills