Cement Mill Girth Gear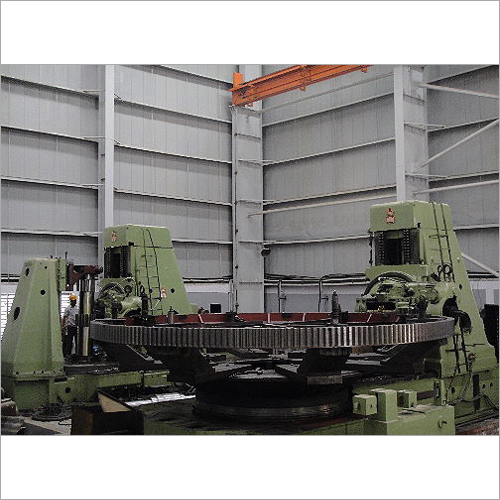 Cement Mill Girth Gear
Price And Quantity
Product Specifications
Cement Mill Girth Gear

Semi Automatic
Product Description
We are exporter and manufacturer of Cement Plant Ring Gear mainly in countries Philippines, United States, Tanzania, Australia, Egypt, Argentina, Bolivia, Thailand, Ethiopia, Indonesia, Libya,Kenya, United Kingdom, Zambia etc. We are exporting Cement Plant Ring Gear to fulfill our buyers requirement on regular basis.
Contact or email for best Cement Plant Ring Gear at best rate.
Cement Plant Ring Gear is designed using modern computer aids and computerized design generation software like SOLID WORKS, AUTOCAD, etc. to ensure accurate designing. We use only modern and updated versions of software to check dimensional accuracies and interference. We ensure to design ring gears as per the designs and drawings provided by the clients. We also ensure to take suggestive feedback from the clients to improve the designs.

Stagewise tests are also conducted at different manufacturing stages. Third party tests agencies also test like TPL, MOODY, LLOYDS, SGS, DNV, etc. these Cement Plant Ring Gear to ensure subsequent qualitative clearance.


Finite Element Analysis:

We are one of the prime Cement Plant Ring Gear Manufacturers In India. We also provide load and stress analysis on the gears utilizing finite element analysis to test suitable selection of the geometrical designs and materials.

Reverse Engineering and Designing

If transporting the gears to our modern manufacturing facility is possible, then reverse engineering and designing is conducted to design the drawings accurately as per sample. In addition to this, job is also loaded on to the appropriate machine to attain precise geometrical sizing.

Gears Pinion Shafts Manufacturers

Cement Plant Ring Gear inspections are conducted by employing mechanical, special hand, and automatic instruments by well-known companies like MITOTOYO. From dimensional measurements to chemical testing, hardness testing and mechanical testing are also carried -out.

Non destructive testing such as magnetic particle inspections (MPI) and ultrasonic testing (UST) is done for internal flaws. Surface crack detection tests include developer penetrant testing (DP). Gear tooth profiles are tested employing special instruments like profiles testers, vernier calibers etc. Appropriate contact on the tooth flanks of girth gear is tested to ensure the best meshing between the teeth.

ASHOKA renders complete supervision of on-site installation of the Cement Plant Ring Gear by the companies in India. An expert supervision is deputed to the site, whereas local manpower, equipment like movable cranes etc. are provided by the clients. We also provide lifetime after sales technical support to clients for all girth gears. The support services are also provided irrespective of the guarantee period. On-site support is offered on chargeable basis.