Ball Mills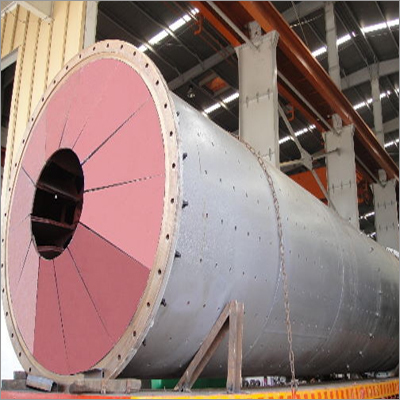 Ball Mills
Price And Quantity
Product Specifications
Ball Mills

Stainless Steel Alloy
Product Description
We are exporter and manufacturer of Ball Mills mainly in countries Philippines, United States, Tanzania, Australia, Egypt, Argentina, Bolivia, Thailand, Ethiopia, Indonesia, Libya, Kenya, United Kingdom, Zambia etc. We are exporting products to fulfill our buyers requirement on regular basis .
Contact or email for best Ball Mills at best rate .
Incorporated with modern features, we manufacture and export a quality tested range of Ball Mill Machine. Using high-end quality mils steel and other metals these mills are manufactured as per international quality standards. Known for its high efficiency and outstanding performance, our mills are suitable for grinding hard minerals to power fines. These products are also used to grind clinker for cement manufacturing, minerals, silicates and calcium bauxites.


Features:

Horizontal cylindrical shaped
Precise construction
Supreme quality


Application:


Ball mill machines are primarily used for grinding materials in mineral, refractory, cement and chemical industries. Also, these are fine for silicates and some other materials that can be ground into fines. It may have wet process or dry process.


Ball mills are used for:

Metallic Powders
Bronze Powders / Minerals
Carbon & Coal
Gypsum Wallboard Additives
Limestone Milling
Quarts Milling
Clinker Milling
Gold Recovery
Mineral Grinding, Etc.

Working Principal

Ball mill machine is basically a horizontal cylinder, used to grind the material with the help of a rotating cylinder harmonious to steel grinding balls or ceramic balls. The cylinder revolves at an appropriate speed, letting the balls to grind or disperse the materials in a uniform manner. Depending upon the mill diameter, rotation is normally between 4 to 24 rotations per minute. Also the concept is like: bigger the diameter, slower the rotation. The mill centrifuge point is called as Critical Speed, and ball mills mostly function at 65% to 75% of the critical speed.


In general the ball mills are utilized to grind material 1/4 inch and better, 20 to 75 microns down to the particle size. Also, to have excellent efficiency with the ball mills, they must be functioned in closed circuit system. Some of the classifiers for assorting the discharge from ball mills are screens, cyclones and air-classifiers.


The ball mills are generally separated into two or three chambers along its length. And the chambers are separated by diaphragms. All chamber provides grinding to a specific size, subsequent chamber forms particle size finer in diameter.


Ball Mill Design Features:


Mild steel plates horizontal cylinder
Rotated using a side drive system
Alloy steel casting girth gear
Gear reducer and motor joined together
Cylinder ends are covered with mill ends
Alloy steel casting mill headers
External lubrication system
Accessories like low pressure and high pressure pumps sets


Grinding Media:


Hardened Grinding Media which is steel forged is perfect for milling and dispersion process. The steel balls or ball mill media is suitable for speedy and contamination free milling, grinding of solids, etc. Alloy steel media is highly suitable for crushing and mixing hard materials due to its optimum hardness and high relative density. It is also fine for high pressure and impact grinding / crushing acts. Grinding applications are performed with the use of stainless steel balls and other shapes where no iron impurity is permissible, especially in food productions.


Grinding Media Benefits:

Fine particle size reduction
Liquids dispersion
Homogeneous blending of raw materials


Mill Liners


Generally, Mill liners are made from high chromium steel or manganese steel, and are selected on the basis of hardness and type of the material to be ground. Also, the design and thickness of the liners effect the grinding efficiency in Ball Mills, etc.


Closed Circuit Mill

Circulating load and classification efficiency play a major role on the efficiency of closed circuit ball mill. These two factors are basically interconnected and hard to specify in the practice. In reducing the energy consumption in milling, the role of classification seems to be neglected.

Ball mill works efficiently by making a coarse product, and precise fractions of this then being set-apart. Proportion of the mill-exit materials returned to the inlet. Also, it is essential for system efficiency that minimal amount of finished-product materials is returned to the inlet. Latest separators are effective in making a precise size and provide reduction of energy consumption and safety as well.