Ball Mill Headers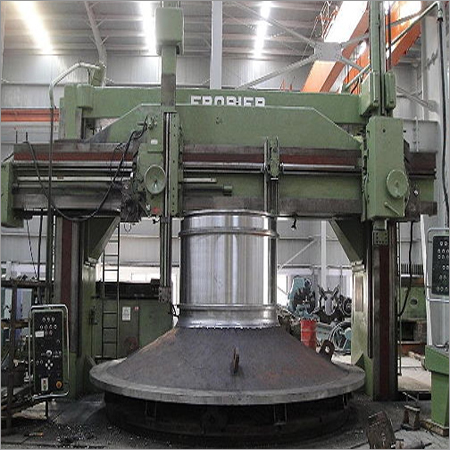 Ball Mill Headers
Price And Quantity
Product Specifications
Machine Accessories

Steel
Product Description
We at Ashoka manufacture an excellent range of mill headers with standard thickness and quality. We can also customize them as per the client's application requirements. These are used a lot in metal casting, mining, cement, and also in dyeing industries. It is perfect for a continuous process to raise the temperature of the material, especially for heavy duty industries. Precision-engineered our mill headers are widely acclaimed for their dimensional accuracy, trouble free operation and less maintenance.
Established in the year 1968, we have concentrated all our efforts to meet the Ball Mill Headers related requirements of various industries in the best possible manner. These headers are manufactured by using quality test material and advance technology in accordance with international quality standards. Our products are perfect for raising the temperature of the material in a continuous process in cement, mining, metal casting and dyeing industries
Technical Details
Capacity

Size

Common Applications

Suitable for ball mills up to 5.0 m shell diameter

Up to 6.0 m flange diameter and 3.0 m height,
Max weight up to 50MT single piece

Ball Mills, Rod Mills
Ashoka has become a trusted Ball Mill Headers Manufacturer in India offering high-quality products in standard quality and thickness. These products can also be tailored according to the demands of the clients for making them ideal to be used in mining, dyeing, metal casting, cement and other heavy duty industries. These sections are properly welded together to design durable long cylinder. At the shop, these sections are designed with alignment tabs welded inside that hold and align pieces until field welded. After welding the alignment, the tabs are removed.
Capacity:
Ideal for ball mills up to 5.0 m shell diameter
Size:
3.0 m height
Max weight up to 50MT single piece
Up to 6.0 m flange diameter
Applications: