Cement Plant Machinery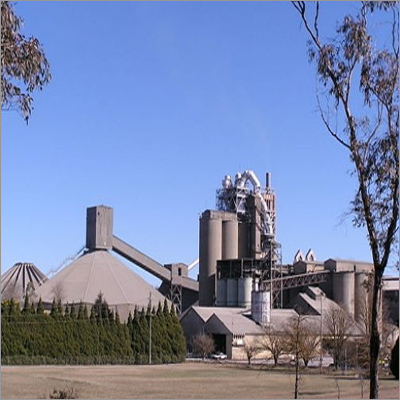 Cement Plant Machinery
Price And Quantity
Unit/Units

as per requirement
, Unit/Units

2500000.00 - 10000000.00 USD ($)
Product Description
We are exporter and manufacturer of Industrial Cement Plants mainly in countries Philippines, United States, Tanzania, Australia, Egypt, Argentina, Bolivia, Thailand, Ethiopia, Indonesia, Libya, Kenya, United Kingdom, Zambia etc.
Contact or email for best Industrial Cement Plants at best rate .

Cement Plant


Leveraging on our modern research & development facility, we have been able to manufacture and export Cement Plant. To design these plants in accordance with industrial standards, we source certified quality materials and components from leading vendors of the market. Immensely used for the production of high quality cements, these offered Cement Plants are easy to install and are available in different specifications given by our clients.


Features:

Best reliability and functioning
Maximum output
Low maintenance cost



Ashoka - As a Project Undertaker


We, Ashoka Machine Tools Corp had manufactured our first gear in the cement industry around 30 years back. Our strong clientele is the reason for our boost in this industry which keeps us enhanced by their appreciations and satisfaction. Since our inception, we have managed to manufacture diversified components and equipments for the cement industry. The range of our products comprise of machine tools, gear reducers, blowers, ball mills, crushers, rolling mills, conveyors, elevators, feeders, etc. designed according to the costumers' preference. Along with being a manufacturer, Ashoka also provides specialized solutions in for small to medium scale cement plants, rotary kiln cement plants and cement plants. To offer total satisfying solutions to our valued customers, we ensure activities relating to feasibility study, equipment manufacturing & sub- contracting, design engineering, erection & commissioning, etc. We have been one of the leading manufacturers and project undertakers.


Design Engineering:
We, at Ashoka utilize experienced and well trained engineers in order to maximize their expertize. Training of abundant human resource, their knowledge and talent combines up to a level of technical competence. To match up with international standards is the prime requirement of every firm. We believe latest upgraded machines and equipments can help us achieve a clear path of advancement in compliance with international markets. Ashoka Corp uses all the latest techniques and software like AutoCAD and ProE for construction of special computerized designs, equipment drawings, layouts and general arrangements, process flow sheets, etc. We have highly qualified and expert designers who excel in their respective fields work. Our highly dedicated and motivated team is goal oriented, and they use latest equipments and software to furnish their clients in best possible manner.


Ashoka - As a Consultant:
We believe in empowering our in-house engineering strength by lodging efficient associations and tie-ups with most well known and reputed organizations in the field of project consultancy like Holtech Consulting Pvt. Ltd. These consultancies and research centers are an important part of our teams as they provide highly expertize solutions. Ashoka Machine Tools Corp believes in rendering proper positioning and layout to its equipments to maximize the efficiency in entire manufacturing process and plant. A proper research is carried before selecting any equipments so as to ensure maximum practicability of every project in accordance to price competitiveness. To evolve the most reliable and appropriate designs for our clients we firstly know their exact requirements and investment capability, and then involve our designers and sales personnel to evolve the desired.


Turnkey - Erection & Commissioning:
Our company evolves to a proper turnkey project management system that helps in converting untouched barren lands into a highly productive commissioned plant. This level of competency at Ashoka makes it win an edge over others in the same market. Our team is sufficiently skilled and experienced who responsibly put our equipments into operation and hand running plant keys to the clients.


Our Manufacturing Ranges:
Clinker Grinding Units
50 TPD-1000 TPD
Complete Cement Plants (Including Clinker Manufacturing)
50 TPD-1000 TPD
Cement Plants- with Vertical Shaft Kilns
50 TPD-300 TPD
Cement Plants- with Rotary Kilns
200 TPD-1000 TPD
Individual equipment and components such as jaw/hammer crushers, ball mills, ball mill drives, kilns, conveyors, elevators, feeders, blower's etc. Spare parts such as gears, gear reducers, tyres, rollers, mill headers etc.
Our Equipment Range:

The detailed manufacturing range of our products includes the following:


Cement Machinery

Ball Mills

Vertical Shaft & Rotary Shaft Kilns

Separators

Crushers

Mill Headers

Trunion Bearings

Vibrating Screens and Feeders

Bucket Elevators

Screw & Belt Conveyors

Air Slides

Process and Storage Hoppers

Storage silos and aeration equipment

Packing equipment

Equipment Spares


Project Range
| | |
| --- | --- |
| Clinker Grinding Units | 50 TPD-1000 TPD |
| Complete Cement Plants (Including Clinker Manufacturing) | 50 TPD-1000 TPD |
| Cement Plants- with Vertical Shaft Kilns | 50 TPD-300 TPD |
| Cement Plants- with Rotary Kilns | 300 TPD-1000 TPD |